Types of Residences: Pros & Cons
When you're in the market for a new place to live, one of the first considerations is what types of residences are available in your budget and preferred location. Depending on the neighborhood, you may have a wide variety of home types to choose from: condos, townhomes, single-family.
If you're set on buying a traditional single family home, and instead want to browse different home styles like Cape Cod, Modernist, or Bungalow, we also have a page for that!
Single Family Homes
Most people think of a single-family house (SFH) when "buying a home." A SFH is a detached residence that sits on its own land and is not connected to any other structure. A SFH offers the most freedom to modify both the interior and exterior of the home. There can be limitations designated by an HOA or a historic district, but these restrictions are typically the most relaxed on single family homes on average.
From my experience, single family homes have the best overall appreciation. They also are easier to sell in a down market, especially compared to a condo. During the housing crash condos were the worst hit, followed by townhomes, and then finally single family homes.
Though single family detached homes are great investments, they can also be the most time consuming. If the exterior needs paint, trim repair, siding, or a roof you are the one doing that work (or paying someone to do it). There is no HOA maintaining the exteriors like most townhomes and condo units. Also, single family homes are typically the most money per square foot. So there is more up front cost to consider.
Townhouses
Townhomes are the middle ground between single-family homes (SFH) and condominiums. They are usually 2-3 stories and are architecturally similar to rowhouses. They typically share 1-2 walls with their neighbors but have no units above or below them. You own a townhome's interior and exterior walls, plus the some of the lawn and driveway in most circumstances. Usually the HOA will maintain common areas in the neighborhood.
Townhomes are great middle options that still appreciate well (although not quite as well as single family homes). They are cheaper and low maintenance, with the HOA typically doing most of the exterior maintenance. Where we are located in North Carolina, the most common situation is for an HOA to maintain the siding and roof on the townhome, but not the windows and doors. Some townhome communities have cheaper HOA fees, and those typically do not cover roof replacement.
One thing to watch out for on townhomes is parking. On a lot of townhomes you will get 2 parking spots out front, and the community will have guest parking available. The guest parking is often full however, which can make having people over an extra hassle.
Townhome Pros

Townhome Cons

Less maintenance than a single-family home

Usually less expensive than SFH

More privacy than a condo

Smaller lot sizes mean lower property taxes

May have HOA for shared upkeep/maintenance costs
Condominiums
In a condominium complex, you own only the interior of your condo. A shared community organization, usually the HOA, owns the exterior, communal areas, and lawns. A condo complex may feature different architectural styles. See below for an example of a newer condo building called East 54 in Chapel Hill, North Carolina.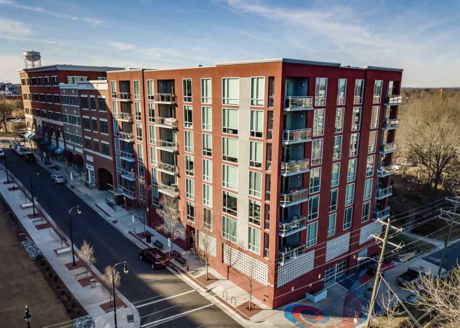 Condo Pros

Condo Cons

May have multiple amenities - pools, gyms, golf course

Lower insurance costs as you're only insuring inside

Greater independence than renting with a lower price tag than SFH

Typically smaller than townhomes and SFH

Usually a higher HOA fee (can be $300+) than townhomes as there's more to maintain

Depending on the design, may have less privacy and noisy neighbors

HOAs may limit remodeling options
Multi-Family Homes
Multi-family homes are buildings that have been divided into separate housing units. Duplexes, triplexes, fourplexes, and apartment buildings are good examples of multi-family homes. They are often used as investment properties where the owner lives in one unit and rents out the others, or rents out all the units. See below for a example of a modern duplex that was recently built in Durham, North Carolina.
Multi-Family Pros

Multi-Family Cons

Great for multi-generational families to share space, but each maintains privacy

For investors, reliable cash flow

For an investor/resident, other tenants cover mortgage for you

Higher up-front costs as investor and landlord responsibilities if not hiring a property manager

Can have higher turnover rates

More expenses than SFH

Better cash flow than SFH, but less appreciation
Patio Homes
A patio home is usually one or one or one-and-a-half stories tall and has a shared wall with another unit, similar to a townhome. If there is a half story, it's usually a loft space or bedroom. Strangely enough, they don't need to have a patio to be considered this type of residence! You own the exterior part of your place, including fencing, grass, and driveways.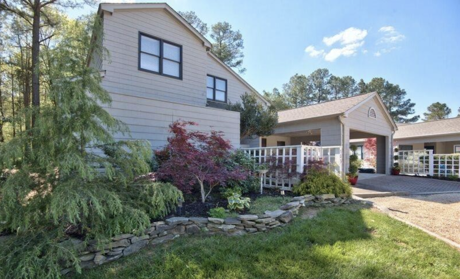 Patio Homes Pros

Patio Homes Cons

Great for families, retirees, or empty-nesters who want no stairs and/or less maintenance

Lower purchase price

Often has similar amenities as condo communities

Depending on how the property is configured and what the neighbors are like, noise can be an issue

Less space than other home types

If no HOA, you're responsible for exterior upkeep and lawn maintenance
Mobile or Manufactured Homes
These terms both refer to residences constructed off-site and delivered to the homeowner's site. In the mid-1970s, these homes switched from being called mobile homes, either single or doublewide, and became "manufactured homes." Some of these homes are actually quite nice, such as the one below on a beautiful lake called Hyco Lake in North Carolina.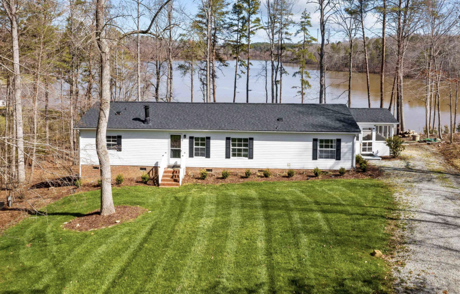 Mobile Home Pros

Mobile Home Cons

Not your parents' mobile homes! There are options for vaulted ceilings, modern kitchens with stainless steel appliances, and walk-in closets

Least expensive home-owner option

Flexibility for moving manufactured home to another location

Have to either acquire land or lease

The stigma of "mobile home" living

Possibly little to no appreciation, and sometimes depreciation

More prone to damage in natural disaster
Apartments
An apartment complex is a multi-unit property where one business entity owns all the units and rents them to individuals, usually through a property management company that manages the complex. See below for an apartment complex with some character in Raleigh, North Carolina.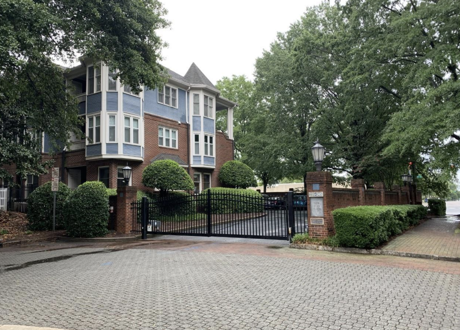 Apartment Pros

Apartment Cons

Most maintenance covered in rent

May offer have amenities such as pools, gyms, tennis courts, dog parks

Traditionally less expensive than home ownership, although not true everywhere

You do not build equity in an apartment - no ownership benefits

Apartment rules will dictate what you can attach to walls, the number and type of pets allowed
Which Type of Residence Will You Call Home?
Now that you're familiar with the significant types of residences, you have the knowledge to begin your search. Whether you're leaning towards connected houses or prefer stand-alone, you know the parameters of each for privacy, ownership types, and repair responsibilities. You probably also have a better idea of what type fits best in your budget.
You can learn more about the most popular house types in NC or if you're ready to start your search, contact us today.