Raleigh Area Homes for Sale With No HOA
Purchasing a home with no HOA in the Raleigh-Durham-Chapel Hill area allows buyers to avoid monthly HOA fees and gives greater freedom over property use. That's great news for some buyers - but it also means taking full responsibility for all exterior maintenance. Weighing HOA vs. no HOA helps buyers pick the best community for themselves and their families.
What Does "No HOA" Mean?
"No HOA" in a real estate listing means that the home is not part of a homeowners association (HOA). HOAs are organizations within some neighborhoods that enforce rules and standards for homes in the community.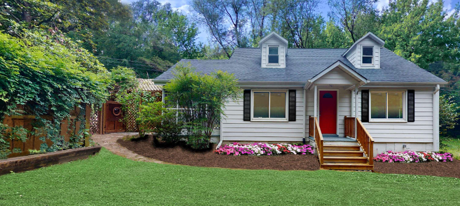 HOA neighborhoods charge monthly or annual dues and require approval for exterior modifications. A no HOA home gives the buyer more freedom over property use and landscaping but also responsibility for maintenance that would otherwise be covered by an HOA.
Ready to shop now? View the listings at the bottom of this post or continue reading to learn all about no HOA communities.
Reasons to Consider Buying a House with No HOA
For homebuyers valuing independence and the ability to customize their home precisely to their taste, a no HOA home offers benefits like avoiding fees, restrictions, and approval processes. However, the trade-off is taking on complete exterior maintenance.
Evaluate your lifestyle, preferences, and willingness to take on maintenance responsibilities before deciding on a no HOA home.
1. Limited Property Rules & Restrictions
HOAs often enforce strict rules and regulations on homes in their communities. Although we've talked about making modifications to your homes, other rules and regulations may matter even more to you.
Here's a brief list of rules and regulations HOAs sometimes institute and enforce.
Rentals - Many HOAs prohibit or restrict using the property as a rental or Airbnb.
Pets - HOAs frequently limit the number, size, and type of pets allowed. Some ban aggressive dog breeds. Sorry, Fido.
Parked Vehicles - Some HOAs regulate RV, boat, trailer, and extra vehicle parking.
Landscaping and Outdoor Structures - HOAs control fencing, flagpoles, sheds, pools, and landscaping like tree removal.
Exterior Aesthetics - HOAs govern paint color, siding, roofing materials, and more.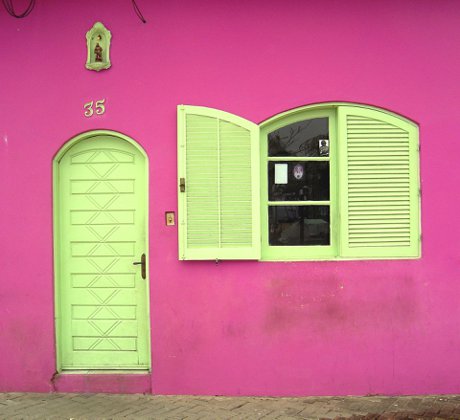 Home businesses - HOAs often prohibit or limit the operation of certain businesses out of the home.
Leasing rooms - Some HOAs restrict owners from renting rooms on their property through services like Airbnb.
Outdoor storage - HOAs tend to prohibit visible storage of boats, RVs, campers, and other recreational vehicles in the driveway or yard.
Trash bins - HOAs may dictate where trash and recycling bins can be stored and when they should be placed on curbs for pickup.
Holiday/seasonal decorations - HOAs sometimes regulate when holiday and seasonal decorations can be displayed. If your inspo for seasonal holiday decorations is Clark Griswold, you might want to keep looking!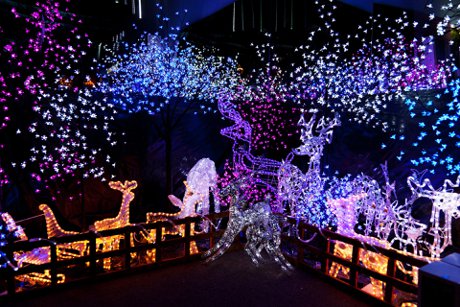 2. Avoid Homeowner Association Fees
Joining an HOA community requires paying recurring dues and subjection to special assessments.
In the Triangle area, expect to pay $75/ monthly for detached home neighborhoods and then $125-$250/month for townhouses. Condo HOA fees may range from $200-$700. These dues fund maintenance, amenities, insurance, and other shared costs. Dues may increase year-to-year as expenses rise.
Occasionally, special assessments may be levied, one-time fees to cover unexpected HOA expenses like significant repairs or lawsuits. For example, an HOA may charge each home to pay costs such as replastering the community pool.
HOAs may impose fines for breaching rules like paint colors or trash can storage. Fees can range from $25 to $500+ per violation.
Buyers avoid recurring dues by choosing a no HOA home and preserving more of their monthly housing budget. However, they take full responsibility for exterior maintenance costs the HOA would otherwise fund.
3. Caution #1: Uncertain Property Appreciation
One potential downside of purchasing a home without an HOA is less certainty over property appreciation. HOAs help maintain community aesthetics through enforced standards. This can lead to higher home values compared to similar non-HOA neighborhoods.
With no HOA oversight, a neighbor's lack of property upkeep could negatively impact your home's curb appeal and value. Your own freedom over exterior modifications also means less all your neighbors can exercise the same freedom, so there's little control over maintaining neighborhood consistency.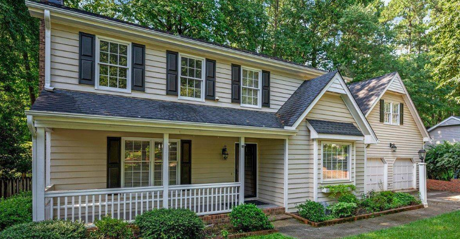 Your own freedom over exterior modifications also means less all your neighbors can exercise the same latitude, so there is little control over maintaining neighborhood consistency.
Statistics show that HOA-governed communities see 5-6% higher property appreciation than comparable homes without an HOA. For buyers prioritizing maximizing the long-term value of their investment, an HOA neighborhood may be preferable.
However, other factors like school districts, crime rates, and local amenities significantly influence appreciation. Communities without an HOA still see robust growth. The value of homes in neighborhoods without an HOA depends mainly on how well nearby homes are maintained and the look and feel of the community
If you think an HOA may meet your needs for home ownership, check out our HOA Guide and our post on what questions to ask the HOA before you make a final decision.
3. Caution #2: CCRs
Covenants, Conditions, & Restrictions (CCRs) that govern a community related to aesthetics, property use, and activities. No HOA neighborhoods can have underlying CCRs. Without a homeowner's association (HOA), CCR enforcement in a neighborhood falls to individual homeowners.
Violations can be addressed through civil suits brought by impacted owners. Homeowners must weigh potential litigation costs against the desire for action on violations. With no HOA board oversight, enforcement depends on owners policing and pursuing action against non-compliant neighbors.
Prospective buyers should consider their preferences and willingness to navigate such situations when deciding between an HOA and a no HOA community.
Houses for Sale With No HOA in Raleigh, Durham & the Triangle Area
If you're looking for a home in a no HOA community in the Raleigh-Durham-Chapel Hill area, browse the full list of no HOA properties for sale below.
These homes offer freedom over aesthetics and land use, and allow you to avoid recurring HOA fees.
Some listings may be mislabeled as "no HOA" in error, so verify a home's HOA status before purchasing. And, of course, we're always here to help evaluate the pros and cons of properties with and without an HOA!
Popular Durham neighborhoods without HOAs:
Popular Raleigh neighborhoods without HOAs:
Popular Chapel Hill neighborhoods without HOAs: